Sharing New Year's Resolutions
My New Year's Resolution: Be More Responsive to Emails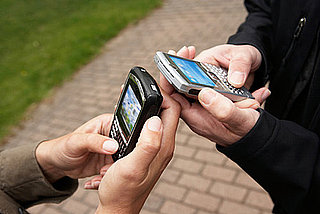 The GeekSugar editors have been sharing their New Year's resolutions, from learning a new language to dining without texting, and now I'm chiming in on my tech resolutions for the new year. What's mine? To be more responsive when emailing.
Even though I can't remember what life was like without the convenience of a smartphone, I still have trouble treating email like it's instantaneous. Blame the fact that I turned off my push notifications for my personal email (which I in turn blame on the HTC Incredible's decidedly unamazing battery life), or the fact that my inner copy editor cringes with every touchscreen typo, but either way, I much prefer to sit down at a laptop to respond to emails.
But in 2011, I want that to change. Not only is responding to emails as soon as possible more professional, but it's also more considerate in this world of being always available.
I hope I can make this small change and better embrace all that available technology. How about you? Have you shared your New Year's tech resolutions with us yet?