Sherlock Benedict Cumberbatch as Star Trek Villain
Geek We Love, Sherlock, Joins Star Trek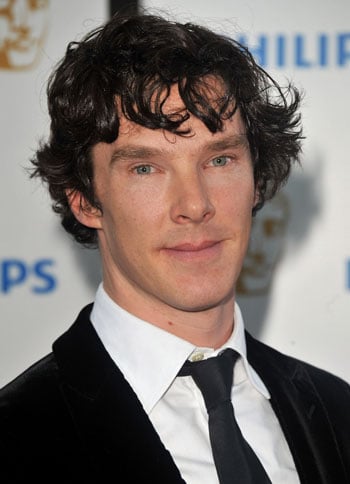 The newest addition to our Geeks We Love list, Mr. Sherlock Holmes himself, Benedict Cumberbatch upped his cool geek factor this week by signing on to play the villain in the upcoming Star Trek movie.
JJ Abrams' second take at Captain Kirk-era Star Trek isn't due in theaters until 2013, but based on Benedict's performance as the intense and tech-savvy Sherlock Holmes in BBC's Sherlock, we'll gladly wait patiently for the final touches of his fearsome Star Fleet enemy.
Benedict will also voice Smaug the dragon in Peter Jackson's The Hobbit coming to theaters at the end of the year. Though the second season of Sherlock is already under way for lucky British viewers, Americans must wait until May for their Benedict fix on BBC America. Rest assured, we'll be seeing much more of him in the coming two years.