Sheryl Sandberg Interview With Glamour
Sheryl Sandberg Talks Email Overload and Geeking Out
Whenever Facebook COO Sheryl Sandberg does an interview, it's an opportunity to hear more of her infinite wisdom. One year after her book, Lean In: Women, Work, and the Will to Lead, came out, she sat down with Glamour magazine for its March 75th anniversary issue to dish out more advice for women in business — and talk about the one thing that makes her a total geek.
On Misconceptions People Have About Workplace Equality
"[When people say] 'It's not an issue in my industry.' 'It's better in my industry.' Actually, it's not that good in any industry! Or people say, 'She's too aggressive' [about a woman employee, but not a man]. It happens all the time. Now, at least, people are seeing the problem. [Cisco CEO] John Chambers invited me to a senior-management meeting of his top 400 people. He stood there on the stage and said, 'I thought we were doing this well, and we're not. Every single senior woman in this company, we called all of you too aggressive. We're sorry, and we're not going to do it anymore.' From a CEO, that's amazing."
On How Men View Workplace Equality
"I'm excited that more people, especially men, are understanding that equality is good for them. I don't want men to want equality for women because they're being nice to their colleagues and daughters. I want men to want it because it's better for their companies and their lives."
On Being Able to Balance Work and Family
"It's not easy, though it's certainly easier for me than for a lot of people. I guess I also want them to know it's fulfilling: I want them to have 'and' language rather than 'or' language: Men feel like they can be a professional and a father. For women it's 'or.' That's offensive to me because 70 percent of mothers in this country work full-time. They have to! So this concept that it's not possible is crazy . . . "
On Telling Women How to Start Negotiation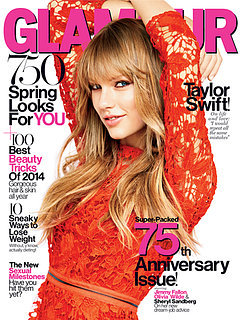 "That's one option. Both men and women react negatively when women negotiate on their own behalf. Now, a man can just negotiate: 'I have a better offer. That's not enough to make my family's ends meet.' No one feels bad about it. But when a woman does that, there's a backlash. How do you get out of the backlash? You have to make it not only about you. You can explain that negotiating skills are something you bring to the table — that's what I did with Mark [Zuckerberg]; I said, 'You realize you're hiring me to run our deal teams, so you want me to be good at this.' Or you can ground it in an outside fact that is tied to the community — 'I know women are paid less, and I'm concerned about that.' Now women are grounding [requests for a raise] in the book!"
On Her Top Life-Organizing Strategy
"I always have a notebook. I'm such a geek. People think I'm crazy — I'm the only one [at Facebook] with a notebook!"
On How She Handles Email Overload
"My motto is 'Done is better than perfect.' I try to do it quickly. I think people really appreciate fast answers."
On What She Wants to Be Remembered For
"I think all of us want the same things. We want to be good to the people around us and for our lives to have meaning. For me that means making the world a little bit easier for women. Someone told me they went to their child's first-grade parent-teacher conference, and the teacher said, 'Last year I would have called your daughter bossy. But I read this book, and I'm going to say she has leadership skills.' That's what I want. I want that little girl not to be discouraged, at age 6, from leading, but encouraged. And if I can play a role in doing that, that's awesome."