ShopRunner Membership Offers 2-Day Shipping
ShopRunner: Another Member Site For Fast Online Shopping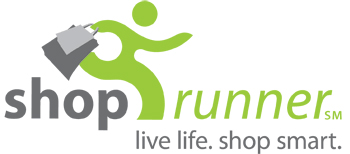 If you shop a lot online (yes, that's me), you know there's a trade-off for the convenience of shopping from the comfort of your computer: the wait for the goods. If you want something closer to instant gratification but haven't signed up for Amazon Prime, now there's another option for paying for speedier delivery: the members-only site ShopRunner.
Much like Amazon's fast-shipping service, paying an annual membership fee ($79 after a free 30-day trial) promises you two-day shipping at several popular online stores. You shop as you normally would on each site, but once you log in with your ShopRunner username, you get the shipping upgrade and can track all your orders from the ShopRunner site. You can also do a search using the site's Marketplace page for a product.
Sounds good so far? Find out which sites are included in the membership after the break.
ShopRunner's partner list is not calling to me, especially since its list of stores are mostly ones I don't shop at anyway, but its coming-soon list is more enticing (for me, it's because it includes sample sale site Ruelala and drugstore.com). And while the amount of variability doesn't come close to Amazon's offerings, added ShopRunner perks include members-only deals and unlimited free return shipping.
While the list of available products is not extensive, if you are an avid shopper at a couple of the stores offered — which include Borders, Toys R Us, and Radio Shack — the membership may be worth it. What do you think? Does fast shipping and free returns make you want to sign up for ShopRunner, or is its selection too limited to compete with Amazon Prime?