Should Hard Drive Searches Have Limits?
Should There Be Limits on Hard Drive Searches?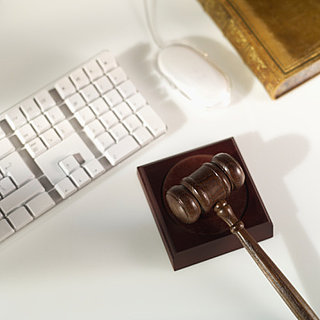 Now that we store more and more data on our computers (as opposed to, say, papers in a filing cabinet), something formerly straightforward (like a search warrant) can be opened up to all kinds of gray area. One recent hot debate: if a search warrant is executed on a person's computer, is anything they find fair game?
There are strong supporters on both sides of the issue. One side argues that executing a search warrant on a computer is similar to executing a search warrant on an office; officials will have to sift through plenty of irrelevant files before finding what they're looking for. As such, the same principle should apply to computer hard drives. The other side argues that the scope of what is stored on a person's hard drive should prevent anyone from accessing files not specified in the warrant.
I don't know too much about the legalities behind search warrants, but I'm inclined to think that if a warrant specifies a certain result, then it shouldn't be used for purposes other than that, digital or not. What do you think?