Should I upgrade to iPhone 4S?
Is the iPhone 4S Worth the Update?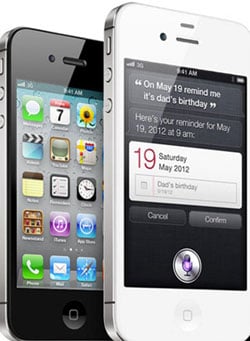 Apple fans were hoping for the unveiling of a brand-new iPhone 5 during this week's Apple press conference. What was revealed was the iPhone 4S, a phone that looks the same as its predecessor, but with updated technology on the inside. Are updates like the A5 processor chip, iOS 5 software, 8MP camera, HD video camera, GSM and CDMA compatible antenna, and Siri intelligent assistant software enough to make you upgrade when it's released on Oct. 14?
Share your reaction to Apple's latest gadget in the comments.