Should You Have To Register a Prepaid Cell Phone?
Should You Have to Show ID to Purchase a Prepaid Cell Phone?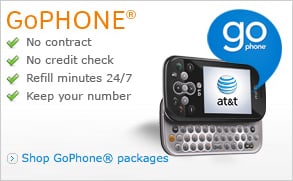 A new proposal in Washington would require customers to show a form of ID before purchasing a prepaid cell phone. The bill is aimed at stopping terror suspects like the one in the recent Times Square bombing plot (or, you know, every suspect ever on Law & Order). If passed, the law would also require companies to keep the information on file for 18 months after deactivation, similar to traditional contract-based calling plans.
On one hand, I support the measure if it's an issue of safety, on the other, isn't this why prepaid phones exist? For anonymity? Civil liberties advocates agree, saying that there needs to be a place in society for anonymous forms of communication. What do you think?