Should Your Phone Company Notify You If Your Bill Is Going To Be High?
Should Phone Companies Be Required to Notify You For Unusually High Charges?
We've all heard the stories of bill shock when it comes to an unexpectedly huge phone bill — people who have traveled out of the country without a roaming plan, or those who unknowingly dropped a data plan, only to be slammed with a bill in the hundreds, if not thousands of dollars. Yesterday, the FCC announced it was seeking public opinion over whether or not customers should be notified if their phone charges are unusually high.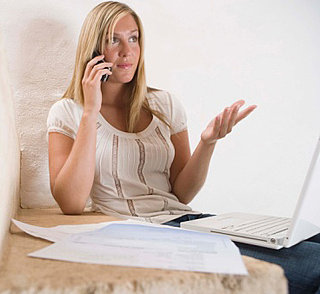 To be clear, this would not extend to customers going a few text messages over budget —it's reserved only for those special case scenarios where large amounts of money are at stake.
European carriers are already required to notify customers when they're incurring large roaming charges or come close to exceeding their monthly data plans, but no such law exists in the US. I'm sure parents would appreciate a heads-up if an over-zealous teen texts too much, and I would have loved a notice before I racked up $200 worth of charges when I was in Canada recently. To support (or not support) the measure and for more details, visit the FCC's website.
What do you think?