The Sims Social on Facebook
Woohoo: The Sims Have Arrived on Facebook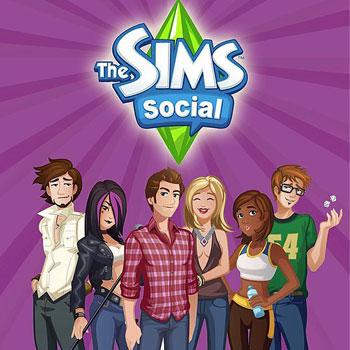 I've got some good news for you Sims fans out there: this Summer, prepare to kick Farmville to the side and make room for The Sims Social on Facebook. This online version allows you to do all your favorite Sims tricks you know and love from the PC version, but kicks things up a notch in the social department. Start by creating your own Sim, complete with a quirky personality and stylish threads, and then build and decorate your dream house or bachelor pad.
Here's where the "social" shift occurs: your Sims can engage with those that your friends have made. You can now develop and experiment with an array of relationships with your FB friends' Sims, whether they are friendly, romantic, playful, or dramatic. Best part is, it's all free.
Read more about The Sims Social and watch the trailer after the break.
Similar to previous Sims titles, you determine the fate of your character, so the game will seem familiar to Sims regulars. EA also announced plans to release a mobile app, so users can play and update on the go. In The Sims Social press release, John Earner, general manager of Playfish's London studio said, "The Sims was born to be social, and we can now deliver on that. This game will set a new standard for quality and fun on the Facebook platform, and with the mobile companion app sitting alongside, The Sims fans will be able to enjoy playing with life anytime, anywhere."
EA claims that its Social mission is "to change the way people play games by providing more social and connected experiences." You will certainly find hilarious, playful, and even borderline scandalous ways to connect with your friends via The Sims Social. Check out the trailer below!