Siri For iPhone 3GS Is Your Own Personal Assistant
Siri For iPhone 3GS Is Like Talking to a Personal Assistant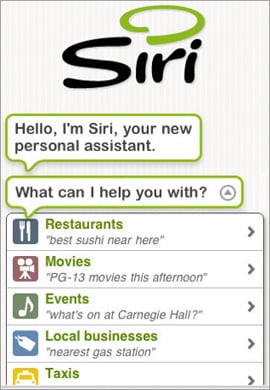 There's an iPhone app for just about everything, from apps for the morning, apps for traveling, apps for dating, and even crazy apps for pure entertainment value. But my latest find is a new iPhone application that is like your personal assistant.
Siri, a free app available from the iTunes store, acts as a concierge. Need a taxi? A restaurant reservation? Just speak it into the phone and Siri takes care of the rest. It has voice-recognition and offers answers for questions about the weather, driving directions, movies, restaurants, and more. By partnering with other popular services like Yelp, Taxi Magic, and Open Table, Siri gives thorough and trusted results.
For now, the app only works on the iPhone 3GS, but look for more versions to be released shortly to work on all iPhones and the iPod Touch.