Skrillex Video Game
The Skrillex Quest Remixes Zelda and Dubstep
The world's most famous half-shaven dubstep DJ has stepped into the world of Warcra — I mean — online gaming. Skrillex Quest is a free online flash game that's as weird and amazing as it sounds, with eight-bit-astic graphics, a sword-wielding hero, and epic dubstep background music (obviously).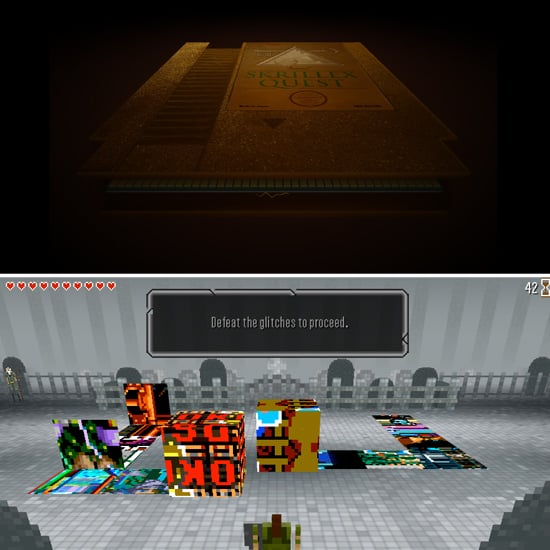 Game play goes like this: there's some dust in your game cartridge, and you need to defeat seizure-inducing glitches by swashbuckling your way through a collection of minigames.
Every time those darn glitch graphics pop up, there's a corresponding beat (just in case you forgot this was a dubstep-inspired game). The Skrillex score is strangely well-suited for questing, and an unfortunate side effect of this game is that it's wildly addicting, so make room for an unproductive day.