Slide to Unlock iPhone Giant Magnet
Slide to Unlock Magnet: Totally Geeky or Geek Chic?
Ever wanted to make your fridge or car look like a giant iPhone? Now's your chance! The Slide to Unlock Giant Magnet is only $8 and pretty cute if you ask me.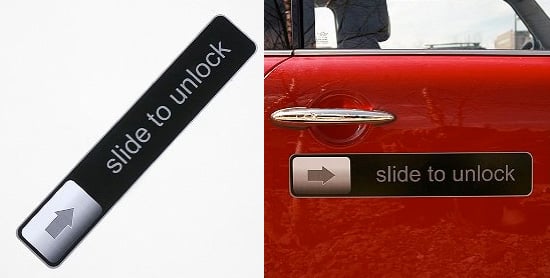 The vinyl magnet measures 17 inches long and 3.5 inches high and is perfect for any magnetic space. Perhaps accent with these app fridge magnets? What do you think?