Small Business Apps
8 Must-Have Apps to Run Your Small Business Anywhere
Apps make our personal tech worlds go round, and they've also become a crucial part of how small businesses function. Palmaz Vineyards in Napa, CA, a family-owned winery we recently visited, is one such example of where apps available to the public in the App Store have changed the way the company does business. To balance the small staff and the 55 rolling acres of vineyard, Christian Gastón Palmaz, director of operations at Palmaz, told us he coordinates nearly every aspect of the business from his iPad command station.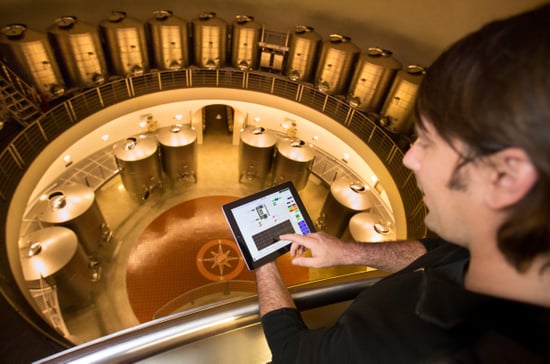 Many of the essential apps Christian uses are wine and agriculture-related such as Field Assets ($17), which captures data from across the vineyard plants and has saved the winery "tens of thousands of dollars alone." Since most of us won't need farming-related digital tools, we asked what other apps make the running of a small business smooth, and included those, along with some of our personal favorite task management apps below as our required apps for small business owners.
Read on for the best note-taking apps and how to manage all those moneymaking invoices.
Notability ($2) — The bestselling iOS note app of 2012, Notability lets users jot notes on PDFs, link an audio recording to notes, and hand sketch ideas in addition to typing in a more formal word-processing style. The Palmaz team uses it to capture every idea and concept when brainstorming in the blending room. Sync notes with Dropbox, Google Drive, Box, or WebDAV.
QuickBooks Mobile (free) — Works in step with a QuickBooks online account (subscriptions begin at $13 per month) and QuickBooks 2011/2012 for Windows, though strangely not for Mac QuickBooks users, the app tracks invoices and manages that crucial customer database.
TripIt (free) — Forward any travel-related confirmation email to TripIt, and it'll be instantly connected to your account itinerary. No searching in email for a confirmation number or wondering if you left the rental car details back at the office. Share trips via email or LinkedIn so business contacts know when and where to expect you next.
Have an app your business can't do without? Share it in the comments.