You've heard of popular Twitter clients Seesmic, TweetDeck, and Brizzly, but do you know Sobees? A new client for Windows users, the free application supports customization and multiple accounts, two important and sought-after features. Plus it supports your other favorite social networking sites, LinkedIn, Twitter, and Facebook, with many customization options to personalize your page and update all status messages at the same time.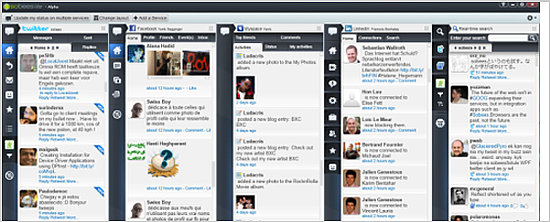 For more on the client's impressive features,
.
Sobees only works in Windows 7, XP, and Vista; you can also use a web-based version for Silverlight, and they'll be releasing a mobile app soon. The site offers an impressive and exhaustive list of help topics, from showing you how to update your Facebook status using Sobees, to how to change the layout of the page to any one of its 16 (!) layout options. I'd be lying if I said I wasn't jealous of Windows users this time around — Windows users, tell me what you think!
Have you found a cool download-worthy treasure you'd like to share with the rest of us? Create a PopSugar Account or log in to your account. Then join the Download of the Day group where you can submit your favorite downloads and widgets. And you never know, it could be featured on GeekSugar! Here's a detailed guide to posting questions or posts to groups if you are new to the PopSugar Community.