Social Media Background Check
Would You Pass a Social Media Background Check?
Submitting to a background and credit check when accepting a job is nothing new. But what about giving permission for a social media background check? Companies have long informally checked out prospects' public profiles, and we've heard of those cases where an employee was fired for posting inappropriate content to Facebook.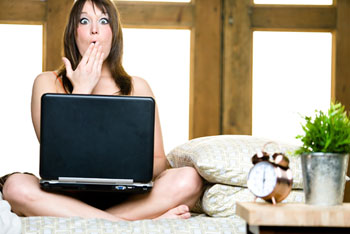 Introducing the next digital step in the hiring process: Social Intelligence, a social media background screening service designed to give employers a glimpse of the "real" side of job candidates. Of course, much of this information can be gathered manually by the HR department using a basic Google search. Social Intelligence removes any information deemed illegal for a company to consider when hiring, and will store social media findings for seven years per prospective employer company. While one company may dismiss you for scandalous Facebook photos, if you remove any damaging information from the Internet, a new employer would not be able to access those old, embarrassing updates. Click through to learn which social media details can be provided to the hiring company.
According to Social Intelligence's website, they will only share information as approved by the Federal Trade Commission:
Social Intelligence℠ Hiring ignores information that is not allowable in the hiring process, such as the "protected class" characteristics defined by federal anti-discrimination law (race, religion, national origin, age, sex, familial status, sexual orientation, disability status, and other qualities that are not allowed to be used as decision points) . . . As per our policies and obligations under the Fair Credit Reporting Act, the only information we collect on job applicants is employer defined criteria that is legally allowable in the hiring process. Examples of this include racist remarks, sexually explicit photos or videos, or illegal activity such as drug use.
Since we're sharing so many details of our offline lives online, expect this type of digital reporting to continue. The best online behavior policy is a simple one: don't post content you're not comfortable being leaked to a nonprivate setting. Even if your Twitter or Facebook pages are secured, there is always the chance your updates can be retweeted and Facebook pictures shared by others.