Social Media World Record
6 Standout Social Media World Records
Today is the second annual Social Media Day, and we're not exactly sure the proper way to celebrate. Comment on all our friends' Facebook statuses? Check in on Foursquare to every business within a block's radius of our office? Try to beat Charlie Sheen in fastest to reach 1 million Twitter followers? All right, the last one will be tricky since Charlie already holds the Guinness World Record for that statistic.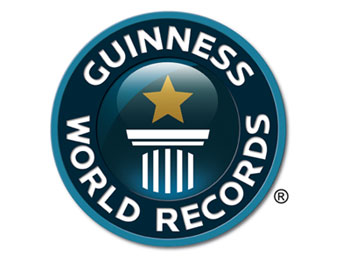 Keeper of global achievements, Guinness World Records released a list of impressive social media records in honor of today's festivities. Here are some of our favorites:
The most likes on a Facebook page goes to Facebook itself! Over 47 million users have clicked the thumbs up button on Facebook's Facebook page. Maybe it has a slight advantage.
The most disliked video on YouTube is Justin Bieber's "Baby" music video. Hey — that song is rather catchy! Don't worry Beliebers, the video is also the site's most viewed with over 575 million views.
YouTube's most liked video is Judson Laipply's "Evolution of Dance," which has over 750,000 likes.
Keep reading for more world records.
The Facebook page to receive the most likes in a 24-hour period was Frito-Lay, which had over 1.5 million likes in one day.
Lady Gaga holds the current record for most Twitter followers, over 11.2 million, of her @ladygaga account.
Lil Wayne garnered the most likes on a single Facebook item — over 600,000 on a comment posted to his official page hoping to set a record for, well, just that, the most likes on a single Facebook item.


Phew! Those are a lot of comments and followers to stay connected to, maybe we're fine not setting a record for our personal social media accounts. We'll be tweeting more social media factoids throughout the day, so be sure to follow us on Twitter.