The Social Network's Justin Timberlake Talks Facebook
The Social Network's Justin Timberlake Talks Facebook, the Internet, and Meeting Sean Parker
Finally! After all of the hype, The Social Network is now in theaters. Earlier this week, we got to chat with Justin Timberlake, who plays Sean Parker, creator of pioneering file-sharing site Napster and early Facebook adviser.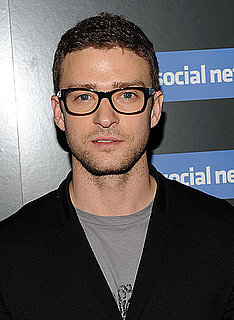 Here's what he had to say about the Internet, meeting the man behind his role, and his Facebook prowess:
On the importance of the Internet: "There's a line that Jesse [Eisenberg]'s character [says] about it being a finals club where you're the president. It's like it's a party and you're throwing it. That's kind of the intrigue behind having your own Facebook page and creating your own profile. It's your world. I would assume that's what it is. As we've been promoting this film, I get the idea collectively that none of us are really that savvy at using Facebook or any other social networking site."
For more of what JT had to say, keep reading.
On Facebook's ultimate importance: "The accessibility and the instant gratification of having all of your photos and profile and everything lined up, I think that's probably what makes something like a Facebook or any other social networking site so great to people. I think that's the intrigue, we still wonder if it's going to create good things in the world or if we're going to waste away with it."
On meeting Sean Parker: "I briefly bumped into him here in New York one time, but we spoke for probably all of two minutes. Ironically I met him before I was cast in the role. There was a three-week period that — one of the parts of the zeitgeist that is the Internet — where I was going through and audition process and it had been announced that I was going to play the role. I went through a three-week period where it was like, 'Dammit, I better get this role since everyone thinks I'm playing it.' No, I'm kidding. But I met him before I was cast in the role of Sean Parker in the movie . . . He seemed very nice, but we didn't really talk about much."