The Social Network New Trailer
The Social Network Gets Powered Up With New Ad
As if two teaser trailers and a dark full-length weren't enough, David Fincher's The Social Network just got a new TV ad that features fresh scenes from the film, along with a new soundtrack by Kanye West. Kanye himself took a tour around Facebook HQ during his trip to Silicon Valley earlier this week and performed some new material for the staff.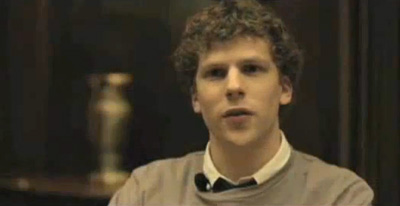 Previous ads we've seen for The Social Network have been decidedly dark and brooding, but Kanye's "Power" gives this ad the kick in the rear it needs to bring the energy up a few notches. It definitely gets me excited to see the film!
Check out the full spot for yourself after the break.