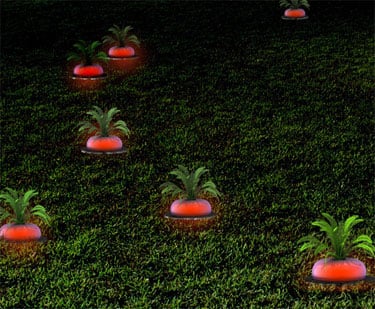 Although Super Mario Bros. 2 wasn't as memorable as its older and younger siblings (did anyone ever actually finish that game?), it had its moments. And with these Ripe Radish Solar Energy Lamps, you can relive your days of pulling radishes out of the ground, only this time in real life. Minus Mario, of course.
The Ripe Radish harnesses solar energy by day, then lights your garden with a crimson hue during your nighttime festivities. A nice alternative to those cookie-cutter garden lights, these lend a geeky Mario touch to a gamers' garden. But that's not all! Find out what else these lights can do when you read more.
The Ripe Radish comes with a power-up of its own — it also acts as a flowerpot so you can grow some additional greenery as well. Bonus points there, for sure! The Ripe Radish is only a concept for now, but here's to hoping the designer's vision becomes our Mario reality!