Sony Bloggie Live at CES 2012
Live Streaming From the Sony Bloggie Is an Interactive Experience
There are a number of events that you might want to live stream — parties and weddings being two of them — but besides using a webcam and a laptop, you've been limited in the number of ways you can pull it off. Sony is making things a little easier with the Bloggie Live ($250) — its popular pocket camcorder with a live twist.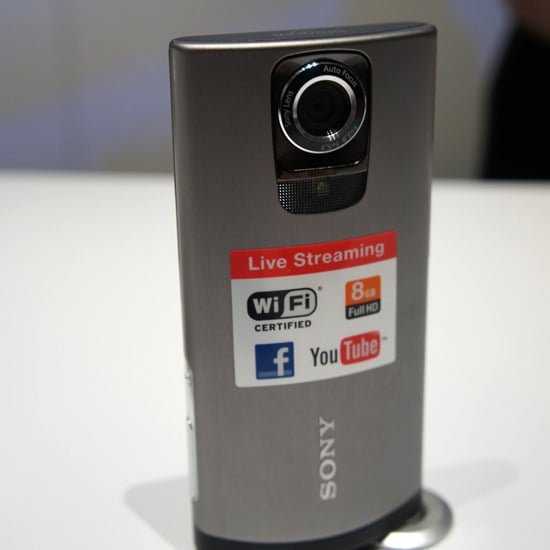 The Bloggie Live shoots video in full 1080p quality for uploading to sites like Facebook and YouTube. But with the addition of WiFi capabilities, you can stream live over a WiFi connection via a live sharing platform called Qik. You can select who sees your video if you don't want to broadcast to the world, and your videos will be saved on your internal 8GB hard drive and on Qik.com for later use. But it's not just you broadcasting out to your viewers — you'll actually be able to see your viewers' comments as you're streaming live on the three-inch LCD touchscreen display.
Additionally, if you aren't in an area with WiFi but want to upload your video right away, you can pull your Bloggie Live videos to a compatible smartphone or tablet that has the Sony PlayMemories Mobile application installed and use the 3G connection from your wireless provider instead. Since the Bloggie works with both PC and Mac, this can be nearly any mobile device.