Sony Cassette Walkman Discontinued
Sony's Cassette Walkman Discontinued After 30 Years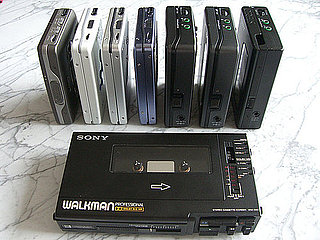 Last week, Sony announced it would be ceasing production of its cassette Walkman after 30 years. The original Walkman, which debuted in 1979, sold over 200 million units in its history.
Since then, the Walkman has given its name to many Sony personal, portable players like this waterproof model perfect for working out and the latest colorful release, currently only available in Japan.
Obviously, the demand for cassette players is gone, much less the demand for a portable cassette player weighing ten times as much as a typical portable digital music player. It's certainly become an icon in gadget history, even inspiring at least one modern MP3 player's design, not to mention its effects on headphone design. Still, it's always a sad day when a beloved gadget goes the way of the 8-track. Perhaps the Walkman will some day make a comeback similar to the record player.
Source: Flickr User edvvc