Sony Mocks Apple in PSP Ad
Sony Rags on Apple's Gaming Cred With New PSP Ad
Which portable gaming console you use is just a matter of preference. I have an iPhone, Nintendo DS, and PSP and find that my DS gets the lion's share of my attention. However, I won't be giving up Patapon and LittleBigPlanet on the PSP, or Plants vs. Zombies, and Words With Friends on my iPhone any time soon.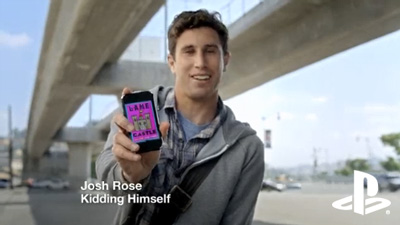 For me, saying one is better than the other is tough since I go to different consoles for different types of games. However, Sony isn't afraid to take a swipe at Apple in its latest ad for the PSP.
In the new ad, Sony takes a direct shot at smartphone gaming, saying that the iPhone (or something resembling an iPhone) is for "texting your grandma and calling your girl," not for playing "big boy" games. I got quite a laugh out of the ad (the kid who stars in it has a huge personality) but wonder if any of you are still using your PSP, or agree with Sony when it says that mobile phones can't compare to the PSP's gaming ability? Check out the ad and tell me your thoughts about how PSP gaming stacks up to that of the iPhone when you read more.