Sony Releasing Michael Jackson Video Game
Would You Buy a Michael Jackson Video Game?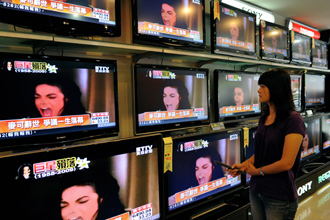 First a Blu-Ray PS3 bundle and now this: Sony has purchased the rights and is planning on releasing a gaggle of Michael Jackson goodies including DVDs, posthumous albums, and video games. No stranger to the console, we've already seen Michael in his own 16-bit Sega game back in 1990, but now in 2010 (and after his tragic death) it seems a little out of place. At least to me, that is. This may be a must-have addition for the MJ mega fan, but tell me — would you buy a Michael Jackson video game?