Sony Tablet P Price and Release Date Details
Dual-Screen Sony Tablet P Available March 4 For $400
If two screens are better than one, the Sony Tablet P will be your go-to tablet. Announced earlier today at this year's Mobile World Congress, the dual-screened Sony Tablet P will go on sale March 4 for $400 exclusively through AT&T. Previously known as the S2, the Tablet P comes with two 5.5-inch displays that can be used together or for separate functions, like using the top half to read your emails while using the bottom as a keyboard.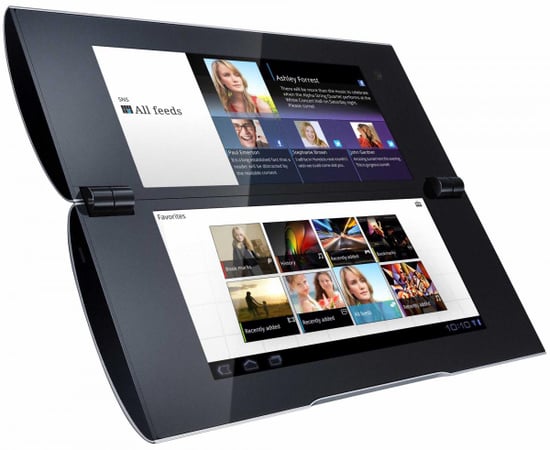 There are some pros and cons to the unique design of the Tablet P. Unlike other tablets, the Tablet P can be folded in half to make it incredibly portable, slipping into the smallest of handbags or clutches. The downside might be the apps. The Tablet P will launch with a number of apps optimized for the dual-screen view, but there's no telling just yet how it will perform with the wide range of apps available in the Android Marketplace. Other key specs include 4G LTE speeds, two cameras (5MP rear-facing, 0.3MP forward-facing), 4GB of on-board storage (expandable up to 32GB), 1GB of RAM, and up to seven hours of battery life, all packed into a body that weighs just under a pound.
As expected, a two-year contract is required for the $400 price tag. Data plans will set you back $35 a month for 3GB, and $50 for 5GB, unless you choose to prepay for your data every month, which will get you a $5 discount on 3GB and an option for 250MB for $15.
What do you think of the Sony Tablet P? Will you be buying?