Sony Updates Its Vaio P Series Notebooks With Accelerometer, GPS
Sony Gives Its Vaio P Series an Update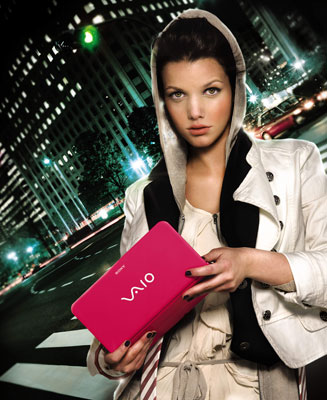 Just when you thought it was safe to buy a new netbook, Sony releases an update to its Vaio P series! Announced earlier today, Sony has added a few new features onto its long and lean 8-inch portable notebook, like an accelerometer (to rotate the screen and read websites, PDFs, and ebooks length-wise) and a touchpad right on the screen's bezel to navigate websites and documents without using the keyboard (though the regular pointing stick will still be on board). Sony says this new design will allow geeks to hold their notebooks with two hands and easily compute while walking or standing. However, I'm not sure that I'm on board with toting your notebook around while cruising your hood.
The Vaio P also got an updated color palette for Spring, ranging from cool white and black to a neon pink, green, and orange, along with new hot keys to quickly adjust the screen's resolution and launch Internet Explorer. Coming with 2GB of memory, 64GB hard drive, five hours of battery life, GPS, and PS3 streaming capabilities, it seems like a great competitor to other portable laptops on the market. Of course, as in true Sony Vaio tradition, the price tag may make you think twice about buying — the new Vaio P series will set you back $800. No US launch date details yet, but they'll be available in the UK starting in June.
To see more images, just read more.