Sony Wants to Make 3D Cameras
Would You Buy a 3D Camera?
With the recent popularity of 3D movies, it's no wonder that home TVs are taking a leap into the next dimension, but something you may not have been expecting: Sony wants to roll out a line of 3D-enabled digital cameras.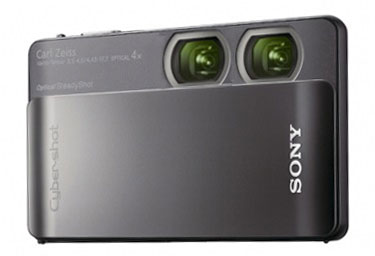 At a photography conference in LA last week, higher-ups at Sony stated that they are "pushing" to roll out cameras which take 3D images to the masses. You can already buy a 35mm film camera with dual lenses which produces an anaglyph 3D image, but you may have to sacrifice style for function — it's a little clunky. So coming correct with a clean and sleek case design might prove to be an interesting project for Sony. I'm intrigued, but what do you think — would you buy a 3D camera?