Sound Uncovered App
Sound Uncovered: How Our Ears Deceive Us
You're probably familiar with optical illusions (like the Penrose Triangle) . . . but what about auditory illusions? Sound Uncovered (free) is an educational iPad app that opens minds (and ears) to all the ways that sounds trick us.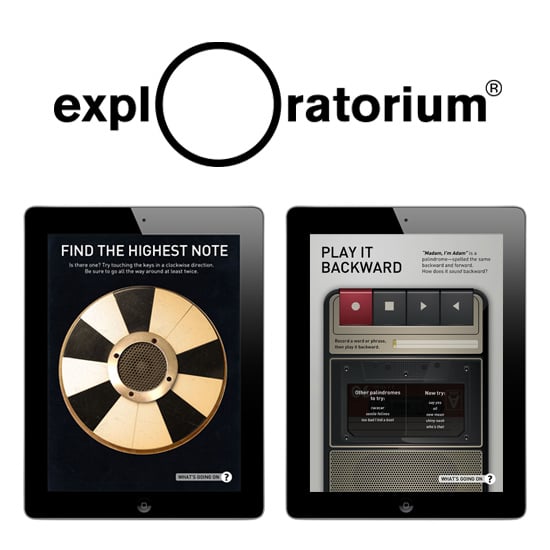 Think you can talk and listen at the same time? Or identify the highest note in a series of chimes? Think again. Sound Uncovered shows how ears perceive sound differently than you may think, and puts the experience of a multisensory museum exhibit into the palm of your hand.
Experiment with auditory illusions and acoustic phenomena, or make your own recordings and test your hearing with this interactive app that teaches us all about the space between human ears.
The San Francisco Exploratorium, which reopens to the public in a new waterfront home on April 17, created the app to bring hands-on science into the home. If you're itching for more experimentation, give your visual sensors a run with Color Uncovered (free), which examines how we identify hues in everyday objects.