Space Chimps Game Review
Space Chimps Review: It's Fun Monkeying Around!
Remember the days of Super Mario where running, jumping, and spitting fireballs was the ultimate in fun? Space Chimps brings a bit of that nostalgia back, with this easy, breezy game based on the movie of the same name, but doesn't quite make it to Mario levels of awesome. It's obvious that this title was aimed at the kiddie gamers with its endless life stock and simple controls, but I have to give Space Chimps credit — it is kinda fun. If you want to play a game that's easy on the mind (and not to bad to look at either). SC comes on a number of consoles including the Nintendo DS, which makes this a perfect game to shove in your kids' hands on car trips.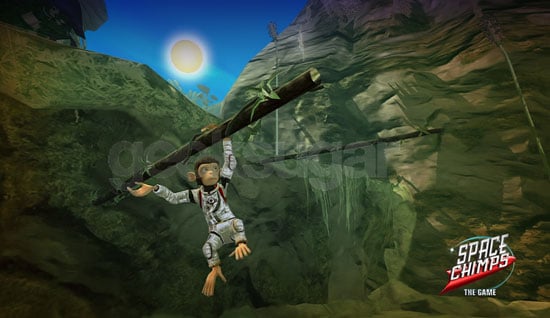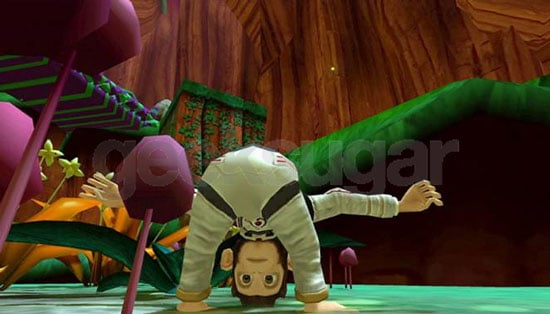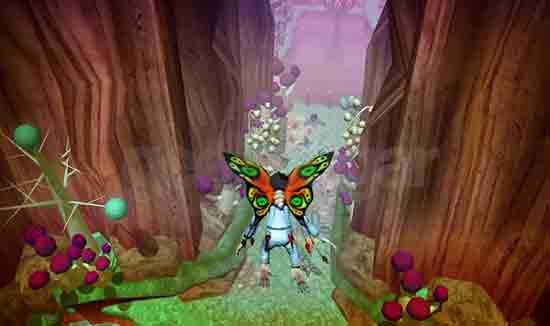 What do I like least about Space Chimps? And what to learn more about the game? Just
.
You will play as both Ham (voiced by Andy Samberg) and Luna, two of the main characters in the animated film, who have been stranded on an alien planet and are enlisted by locals to help save their world from the evil Zartog. Using your superior jumping and swinging skills, Ham will battle it out with robust melee moves, while Luna flies with wings, defends herself, and shoots targets with goo from a sidekick alien that's been strapped to her arm. (On a side note, why can't Luna take down enemies with butt-kicking moves, too, instead of flying around on butterfly wings? Just asking.)
Although this platformer looks nice and is good for some easy fun, you can complete this game in about four hours. And unfortunately, its replay value isn't very high. It will take some time to collect objects that refill your health meter, complete the puzzles, and overcome foes, but all in all it's a game that you might want to rent, or possibly buy for one of your younger nieces/nephews to take a crack at. I know dropping the cash for the $30 - $50 price tag seems a bit high for such a short-lived game, but the kids will love it.
Space Chimps is out now on the PS2, XBox 360, Wii, and Nintendo DS. Pick it up online.