Reading the entire Harry Potter series in a week — could it be possible?! Spritz, a new app that debuted at last month's Mobile World Congress in Barcelona, wants to reinvent how you read and get you bolting through books while you do it. It will be loaded on Samsung's upcoming Galaxy S5 and Galaxy Gear 2 smartwatch devices as an email app that gets mobile eyes moving away from scrolling, swiping, and pinching to read, but rather streaming one word at a time at the user's reading speed.
Spritz's technology streams words individually using a display called a Redicle, which keeps the eye centered on the same place as each new word appears. According to Spritz's research, the most time-consuming part of reading is the act of the eye moving from word to word across the page. In aligning the word, as seen in the example below, the brain and eye don't have to waste time processing movement and can get on to the reading. Finally conquer A Song of Ice and Fire!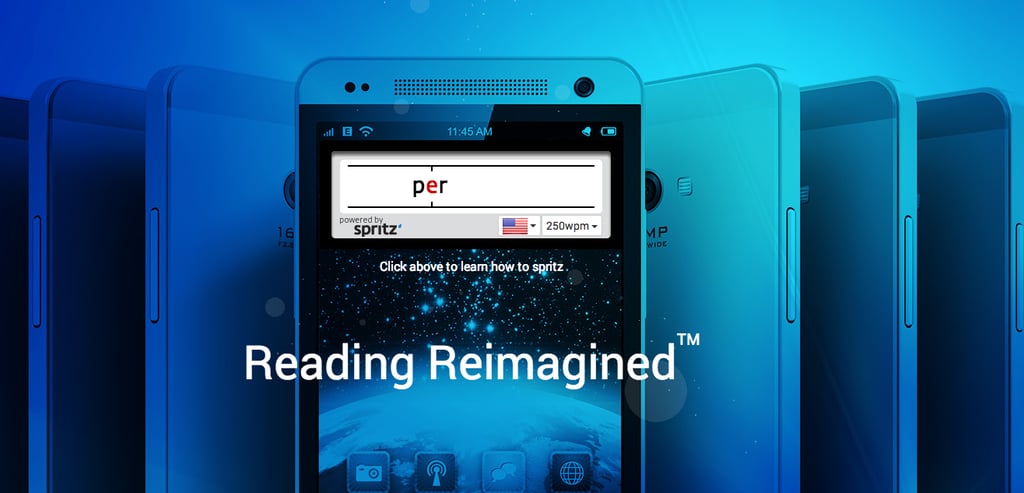 In addition to English, Spritz supports Spanish, French, German, Russian, and Korean, and is working on getting the app to customers beyond the new Samsung gadgets soon. If you need to get kick-start your reading time now, read on for more apps that'll have you zooming through books.
Source: Getty / DANIEL ROLAND