Sprint EVO 4G Delayed
Sprint's Popular EVO 4G Is in Short Supply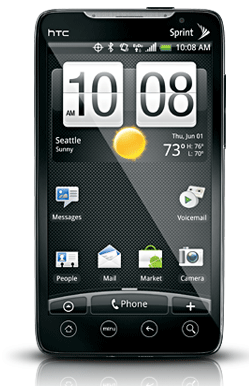 The Sprint EVO 4G is selling like mad, and now the popular Android phone is encountering delays. Similar to the stocking issues Verizon had with the HTC Droid Incredible, the EVO 4G supply is coming up short thanks in part to third-party vendors. An estimated 300,000 EVOs have been sold, but there is no current ship date listed on Sprint's site; instead, potential buyers are instructed to "check back soon" for information on when the phone will be ready.
HTC was relatively unknown until the Nexus One made its debut late last year and has since released an impressive lineup of smartphones. But with two major delays on its record (first the Incredible, now the EVO), consumers may start looking to other manufacturers to satisfy their smartphone needs — like Motorola and its Droid X — despite HTC's rave reviews, and Sprint's aggressive 4G coverage expansion. Want to know what's up with the white EVO 4G supply? Get my take after the break.
Assuming that it's the EVO's outside vendors that are causing the stocking issue, you can bet that the white EVO 4G will be encountering some delays as well.