Sprint Galaxy Nexus and Viper Details
One Sexy, One Green: Sprint Pushes Out Two New 4G LTE Phones at CES
Sprint customers will soon have a wider range of choices when it comes to phone selection. The company announced two new phones at the Consumer Electronics Show this week, one with an advanced OS, the other with a green thumb. Check out the details on each of them below, and stay tuned for pricing and release date information.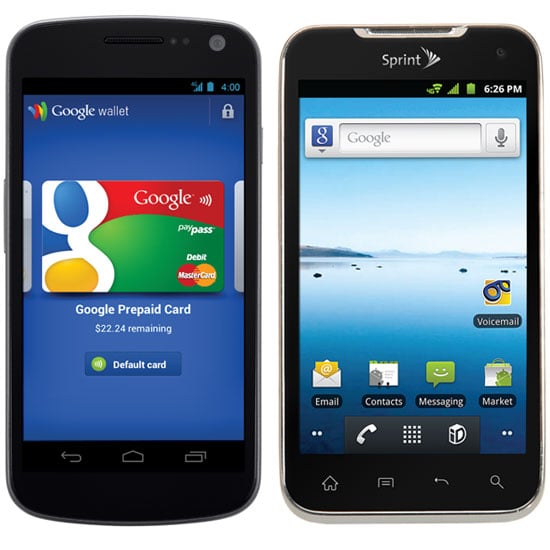 Galaxy Nexus
You've heard its name before. Samsung's Galaxy Nexus is one blazing-hot phone that you should definitely keep an eye on. Coming with 4G LTE speeds and Google's Ice Cream Sandwich operating system — which boasts an all new interface, facial recognition, NFC technology, native support for Google Wallet, and lots more — the Galaxy Nexus is a tough act to follow. Not to mention its 4.65-inch Super AMOLED touchscreen, 1.2Ghz dual-core processor, and teardrop-shaped bod. Sexy.
LG Viper
The LG Viper may be eco-friendly — its casing is made of 35 percent recycled plastics and comes with an energy-efficient charger — but that doesn't mean it's boring as dirt. The Viper is a 4G LTE phone, and comes with a 1.2Ghz dual-core processor, two cameras (one 5MP rear-facing and one VGA front-facing), and a nice 4-inch WVGA NOVA display. Plus, you can expand your on-board memory up to 32GB with your own microSD card.