Spying on Your Spouse Online
Study: 37% of Married Couples Snoop on Their Spouses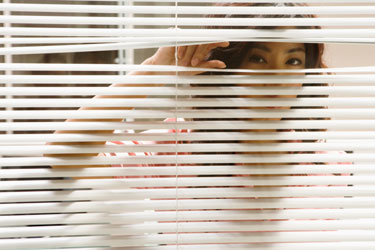 It's fairly easy these days to snoop on your spouse, and according to a recent study, quite a few of you are already doing so. The study, which polled 1,000 people online, found that 37 percent of married couples have spied on their spouse at one point or another. The most common (and easiest) way to snoop is to check their call history and emails. But there are a few other sneaky ways you could monitor your significant other's digital life as well. Check out our list below.
Check their web browsing history — Checking your web browser may not give you any juicy details, but it could help you narrow down where your spouse spends their time online (dating sites, perhaps?).
Monitor their check-in apps — Apps like Google Latitude and Foursquare give you a running tab on places your spouse has checked in at. If they've checked in with a "friend," you'll see their name pop up as well. Now Google her.
Hack in to their cell phone SIM card — Read cell phone text messages with a little tool called the SIM Card Spy — a favorite among cell phone hackers like Kim Kardashian.
Get a Video Girl Barbie — Don't act like you haven't thought about using Video Girl Barbie as a spy cam. Everyone has!
Use GPS — By tossing a GPS device in your car, like the WinPlus Beacon GPS Tracker ($75) you can track your spouse's location on Google Earth, and even get SMS text messages of their whereabouts.