Star Trek Necklace
Etsy Star Trek Necklace: Totally Geeky or Geek Chic?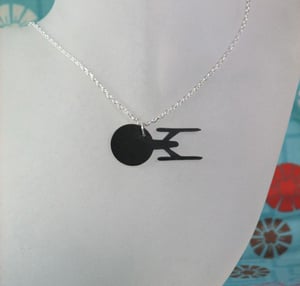 Spotted on Etsy, this Starship USS Enterprise inspired necklace ($15) would make the perfect gift for your favorite Trekkie. It's super affordable and lets the wearer express her fandom without having to put on a pair of Vulcan ears.
I love the obvious handmade care that went into the silhouette design, and its simple look means that you can pretty much wear it with anything. How are you feeling about this necklace — totally geeky or geek chic?