Star Trek Quotes
Who Said It — Star Trek: The Original Series vs. The Next Generation
It's Star Trek Into Darkness release day! In honor of director J.J. Abrams's latest installment of the Star Trek franchise, now in theaters, we thought we'd spice things up with a little Trek on Trek action.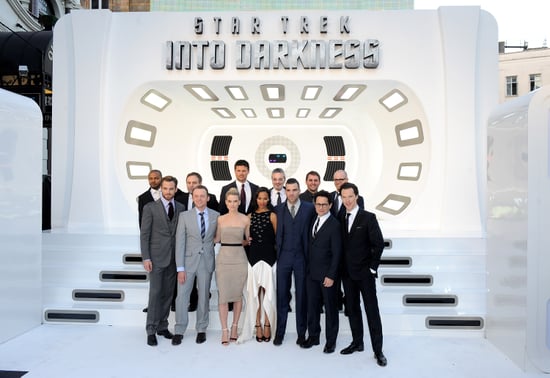 You've devoted dozens of hours to Star Trek viewing marathons and stood in line at midnight for Chris Pine's take on Captain Kirk, but can you tell Picard from Riker? Kirk from Spock? Put your Star Trek: The Original Series and TNG knowledge to the test in our Who Said It? character quiz.
"One thing is clear: you'll never look at your hairline the same way again."
"One of the advantages of being a captain is being able to ask for advice without necessarily having to take it."
"I must warn you, I've always been attracted to older women."
"Risk . . . risk is our business. That's what this starship is all about. That's why we're aboard her."
"Speak for yourself, sir. I plan to live forever."
". . . Not in front of the Klingons."
"Worlds are conquered, galaxies destroyed . . . but a woman is always a woman."
"Fate: protects fools, little children, and ships named Enterprise."
"Make now always the most precious time. Now will never come again."
"Logic is the beginning of wisdom, not the end."