Star Wars Aprons
Leia and Darth Vader Aprons: Totally Geeky or Geek Chic?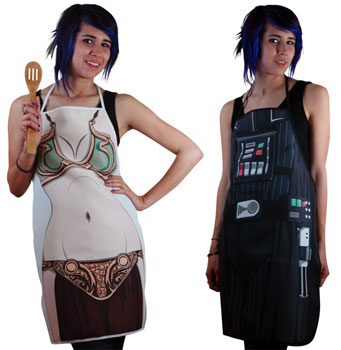 Truth be told, I'm not exactly a whiz in the kitchen (I'm more of a kitchen gadget kind of gal), but I'm always down to try my hand at a new dish. Fortunately, next time I get the hankering to grill up some burgers, I can protect my wardrobe with one of these oh-so-geeky Princess Leia or Darth Vader aprons ($25 each).
Although you rank Princess Leia second on the hot geek meter, you can't deny the fact that she rocked the heck out of that gold bikini. And Darth? Well, let's just say you could be the Dark Lord of the grill.