Star Wars Clone Wars Canceled
Star Wars Strikes Back With a New Hope For the Future
While Star Wars Episode 7 moves on in full Force (may it always be with you), the Clone Wars animated series is "winding down," and the planned release of the animated comedy series Detours has been delayed, according to a statement about the space opera's new direction.
We'll be watching closely as the new Star Wars takes shape, but we want to know: what do you hope for the future of the franchise?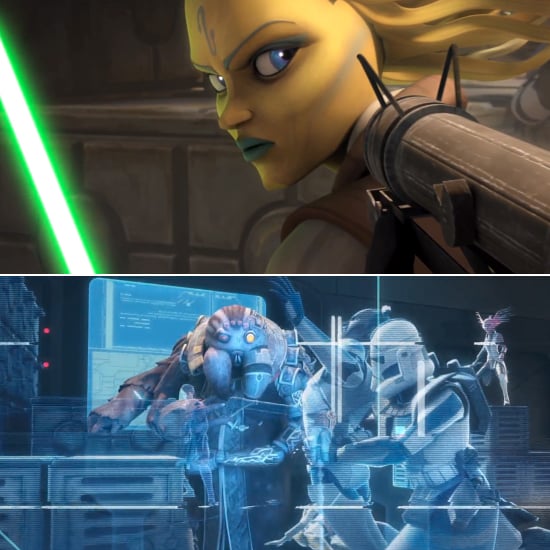 If you've been hiding in a galaxy far, far away, then we'll catch you up to light speed. In October, Disney announced that it had acquired Lucasfilm for a cool $4.05 billion and that a seventh episode is slated to hit theaters in 2015. Star Wars traditionalists and supporters of the reboot were divided. In January, sci-fi mastermind J.J. Abrams was named the Chosen One to spearhead the new film, earning him geek royalty status as director of both Star Wars and Star Trek motion pictures.
All these changes are happening under the watchful eye of the new lady in charge, Kathleen Kennedy, who replaced Micheline Chau as president of Lucasfilm. In the video below, Clone Wars director Dave Filoni reveals what it's like to work at the company under Kennedy's leadership: "More Star Wars is happening now than in any time I've been with the company."
Let us know what you think of Star Wars's new direction, and watch Dave Filoni talk about his eight years at Lucasfilm, plus a preview of the story arcs to come.