Star Wars Keyboard For PC or Mac
Star Wars Keyboard: Totally Geeky or Geek Chic?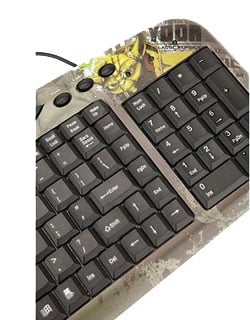 Check out this Mac- and PC-compatible keyboard, all decked out with Star Wars pride. The Star Wars Keyboard ($40) is a standard size and also includes 11 shortcut buttons like "home" and "email" along the top.
It's gold, with black buttons, and features an illustration of Yoda in the top right corner. If you're a big fan, I'd imagine this is a must-have; would you let Yoda grace your keyboard? Too bad this wasn't available in time for Star Wars Day earlier this month! What do you think?