Star Wars Lego Alarm Clocks
Lego Star Wars Alarm Clocks: Totally Geeky or Geek Chic?
Check out the Lego Star Wars Clock, a digital alarm and bedside clock that comes in two geeky variations: Darth Vader (in black) or Storm Trooper (in white). Each $45 alarm features a digital clock with alarm and movable arms and legs to position as you see fit.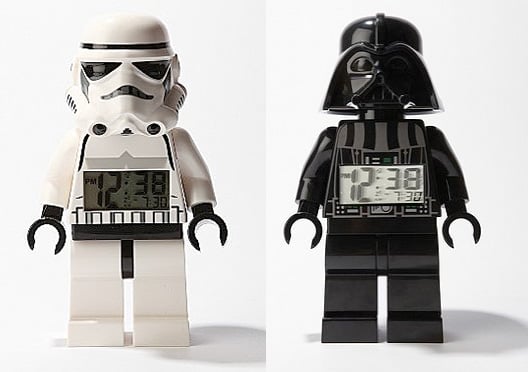 At eight inches high, these guys won't make a major design statement but are a fun geeky touch to your bedside table. What do you think? Are they way too geeky or geek chic?