Star Wars Moleskine Notebooks
Star Wars Moleskine Notebooks Coming in July?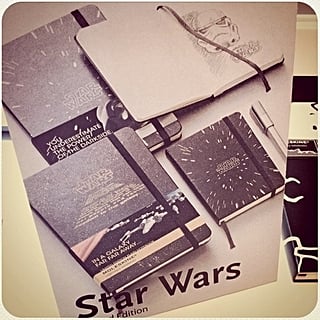 The Internet is all aflutter this morning after these Star Wars Moleskine notebooks showed up on Instagram. As a fan of the old school pen and paper notebooks myself, I am definitely buying up one of my own when they are available.
I searched around and found this imageless placeholder on Amazon for an official Moleskine Limited Edition Star Wars Ruled Large Notebook ($18.95), that has a launch date of July 1. Consider my calendar marked!