Star Wars and Star Trek Inspired Cuff Links From Etsy
Sci Fi Cuff Links: Totally Geeky or Geek Chic?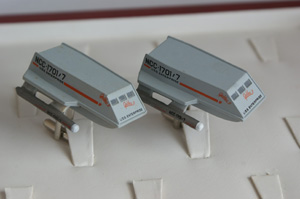 If your geeky guy is anything like mine, getting him in a suit can be — uh, how should I say this? — challenging. As far as my guy is concerned, a necktie might as well be a noose. But I'm thinking these Star Wars and Star Trek inspired cuff links ($35) I found on Etsy could be the gentle nudge he needs for those times when a suit is in order. And with wedding season underway this might be a fun gift to give your geeky groom or groomsmen too. While these are definitely cute, I cant decide if they're a bit too much, even for my sci-fi loving guy. What do you think?