StarCraft 2 Pumpkin
Congrats to Our Halloween Pumpkin Carving Contest Winner!
Halloween may have come and gone, but we still have a big bag of treats to pass out for one lucky geek! The winner of our Halloween pumpkin carving contest is none other than JILLYBEAN100, who submitted this amazing carving of her favorite game StarCraft 2:
This is my entry for the pumpkin carving contest, inspired by my favorite game of the moment, StarCraft 2. It's a Terran Marine standing over a defeated Zerg Hydralisk. The StarCraft logo is carved on the back of the pumpkin in reverse, so it reflects onto the wall behind the pumpkin.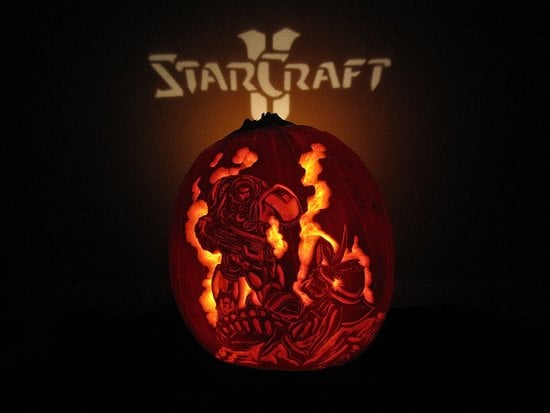 Congrats again to JILLYBEAN101!