Stephen Hawking Documentary
The Moving Trailer For Stephen Hawking's Autobiographical Documentary
Stephen Hawking is an extraordinary man — he's a groundbreaking physicist and bestselling author with a motor neurone disease that leaves him almost entirely paralyzed. For the first time ever, the most famous living scientist is telling his story in his own words.
Hawking, which will air on PBS later this year, offers a look into Stephen's life like never before and features some of the scientist's A-list fans like Eugene "Buzz" Aldrin and Benedict Cumberbatch.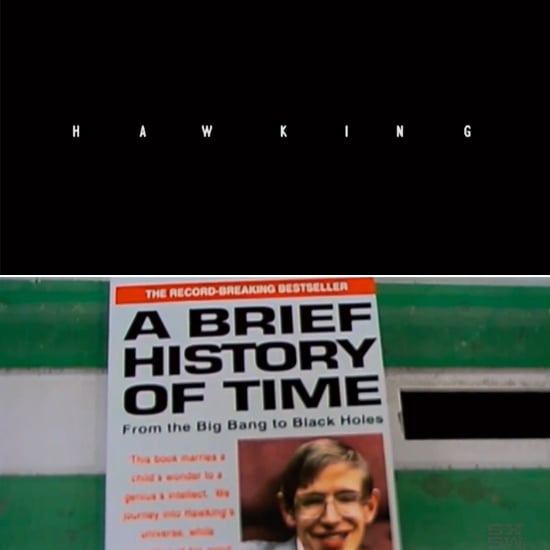 The film biopic was chosen as one of SXSW's headlining films and premiered at the festival earlier this month. Hawking is a complete look at the man behind A Brief History of Time: his daily routine, his lectures, his research, and his caretakers.
"If you had asked me 40 years ago if I ever thought I would be talking in front of a sell-out crowd and be a part of popular culture, I would have laughed," said Hawking. "But if my getting involved in this has encouraged people to question our universe, then I am happy [to have done it]."
Watch the moving trailer for Hawking after the break.