Steve Jobs Interview 1994
Steve Jobs on His Contribution to Technology: A Rare 1994 Interview
The technology industry moves incredibly fast — according to Moore's Law, the processing power of chips doubles every two or so years, rendering all of our new tech toys obsolete in a matter of months. Leaving a lasting legacy is incredibly hard to do and yet, Apple founder Steve Jobs is remembered and revered as an icon by longtime admirers and even one-time corporate rivals.
Steve has delivered some incredibly memorable quotes over the years, but in never-before-seen video from 1994, the tech titan reflects on his legacy in a remarkably candid interview at NeXT, the company he founded after being forced out of Apple in 1985.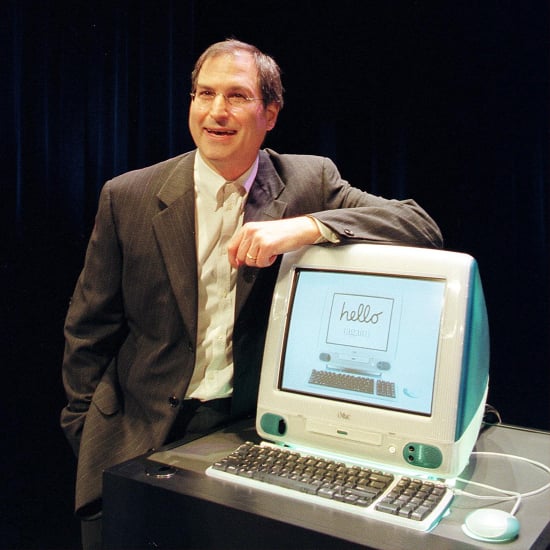 The short clip, released by the Silicon Valley Historical Association, is part of a longer, 60-minute documentary titled Steve Jobs: Visionary Entrepreneur, which features Atari founder Nolan Bushnell, Apple cofounders Steve Wozniak and Mike Markkula, and the founders of Oracle, Adobe, and Sun Microsystems, alongside Steve himself.
It's clear from the video that the Apple icon, in an uncharacteristic denim button-up, has a deep understanding of the fast-paced nature of the business, and the effect that has on his legacy. "All the work I have done in my life will be obsolete by the time I'm, you know, 50 . . . this is not a field where one paints a painting that one looks at for centuries," he said.
Steve saw himself as a smaller part of a greater whole and recognized that it is difficult to discern individuals' contributions to the field of technology: "It's sort of like a sediment of rocks. You're building up a mountain, and you get to contribute your little layer of sedimentary rock to make the mountain that much higher. But no one on the surface, unless they have x-ray vision, will see your sediment."
Watch the rare footage after the break.