Steve Jobs Replies To Emails From Customers
Steve Jobs Answers Emails From Customers!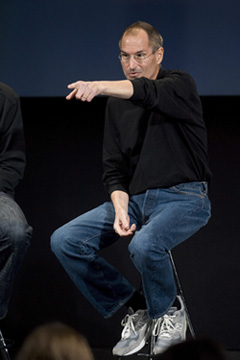 Anyone who's taken an email-free vacation understands the time-suck of spending days crawling out from under an inbox full of email upon returning to work. That's kind of how I imagine life is every day for Steve Jobs. I don't even want to think about how much email he must get. But lately, he's been selectively replying to some customer emails answering questions about the iPad and apologizing for software problems. Apparently he's done this before; he sporadically replied to emails prior to his medical leave last year — but since his return he's picked up the pace of replies.
Naturally, Apple nor Steve Jobs commented when the New York Times contacted them about the practice, but Apple fans generally assume that the replies are, in fact, coming from the real guy.