Streaming Movies Search Engine
Website of the Day: Can I Stream It?
Now that we've canceled DVD rentals, cozying up to a particular movie also involves taking the time to find which media site actually streams the flick. Enter CanIStream.It, a search engine that browses the film databases of major online entertainment sources to let you instantly find your streaming options, if any are available.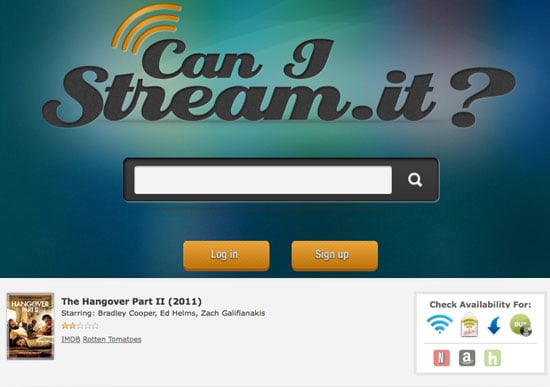 Use the CanIStream.It service to search the film (TV shows aren't included yet) catalogs of iTunes, Netflix, Hulu, and Amazon. Find out which viewing format is currently available for the title of choice by clicking on the four options: instant streaming, streaming rental, digital purchase, or DVD/Blu-ray purchase. When a film is available in each category, the site directly links you to the media source, so you can start watching immediately.