Study Shows Using the Internet Makes People Happier
Does the Internet Make You Happier?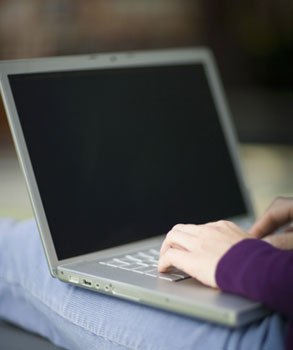 A recent report from the U.K.'s Chartered Institute of IT shows that no matter the income, using the Internet actually makes people happier. And it's not just the online shopping and Facebook games that boosts a feeling of well-being. Researchers say that after studying over 35,000 people across the globe their analysis suggests that "IT has an enabling and empowering role in people's lives, by increasing their sense of freedom and control, which has a positive impact on well-being or happiness."
Researchers say the most surprising group to show a positive effect by the Internet is women. Using the Internet may help women organize their home lives, and allow them to be at the center of the family network. Carol Graham, chair in foreign policy studies at the Brookings Institution in Washington DC says women in under developed countries can find refuge in the information the Internet provides. She says:
Particularly the [results on] gender and lesser developing countries, if you consider that women in many of these contexts are either isolated or repressed in a way, IT gives them communication with the outside world, access to networks and so on.
What about you — does the Internet ultimately make you a happier person, or does it just prove to be another daily distraction for you?