Subjekt Herphones Review
Herphones Petite Earphones: Pint-Sized Power
When you look for tech products for women, you'll most likely find a barrage of pink and lavender gadgets with unimpressive specs. But there are a few times that I'm surprised by a "lady gadget," and the Subjekt Herphones ($25) is one of them. These petite earphones — which are touted as being 40 percent smaller than your average earbud — are made for those with smaller ears, and while they're dressed in a fetching exterior combo of white and red (or blue, or black), they are powerful enough to block out the noise of a crowded bus commute in a densely populated city. I should know — Subjekt sent me a pair to try for myself.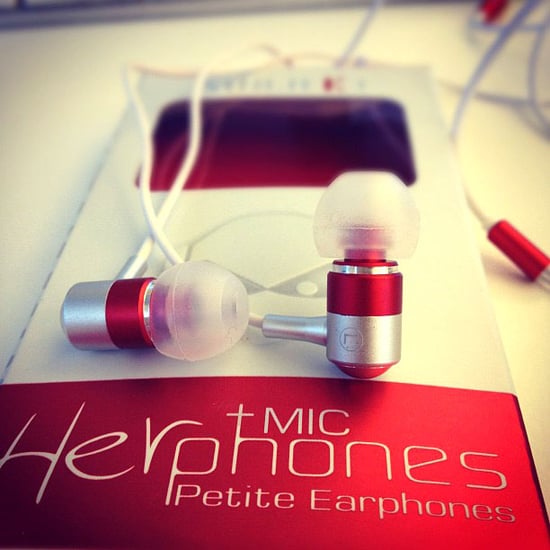 The main reasons I loved the Herphones are the top selling points in the product description — they are super lightweight (made of aluminum), have a tangle-free soft cord with volume adjuster and mic, and fit comfortably in my ears. Just in case, you'll get three different sizes of silicone tips to match the width of your ear. Smaller-eared gals (and guys!) will love these headphones, especially since the sound quality is so clean, and they pack quite a punch in the bass department. Plus, I wasn't always mashing them back into my ears, which indicates to me that the fit was exceptional and will cut down a lot of frustration for those on the move.
Are the Herphones worth $25? Absolutely. In fact, you can order your own pair online now.