Super Mario Bros. Wallpapers From Japan
Celebrate Mario's 25th Anniversary With Free Wallpapers!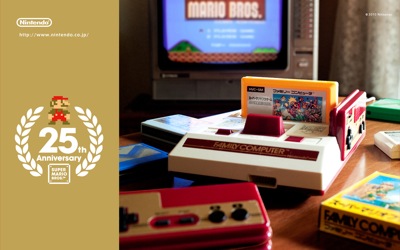 We tipped our hats to the original Super Mario Bros. title last month during its 25th anniversary celebration, but if you're looking for some SMB action all year round (and who isn't?), you can download free Super Mario Bros.-themed wallpapers directly from Nintendo of Japan.
The site is offering up six different styles of wallpapers, all of which can be downloaded in a variety of different sizes to fit your computer screen. Check 'em out below! Which one is your fave? I'm kinda partial to the vintage Famicom one seen here.