Super Mario Galaxy 2 First Impressions, Screenshots, and Trailer
Super Mario Galaxy 2 First Impressions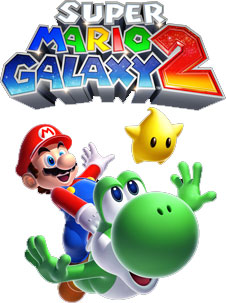 Yoshi is back, y'all! I was super excited to get to see Mario again during my hands-on time with Super Mario Galaxy 2 at yesterday's Nintendo Q1 media summit, but I have to tell you — I was even more excited to see Yoshi! The dynamic duo is back together in SMG2, and this time, Yoshi has to get acquainted with the gravitational pulls of space.
I got a few minutes with the game after the press conference, and although the controls are pretty much the same for Mario, you will need to incorporate the pointer to grapple items for Yoshi to eat. The game feels really familiar — but totally fresh — and comes with some new bosses and planets to explore, as well as new tools like the drill, which lets you tunnel your way through planets to get more prizes and pass certain obstacles. Yoshi's appetite will also have him eating some new plants and items that help him fly and move at hyper speed, among others.
Don't get me wrong — these levels may be fun, but some of them were pretty tough! I'm looking forward to the game when it hits stores in May, but until then, check out some screenshots and the official trailer when you
.