Super Mario Galaxy 2 Release Date Set for May 23
Super Mario Galaxy 2 Lands May 23!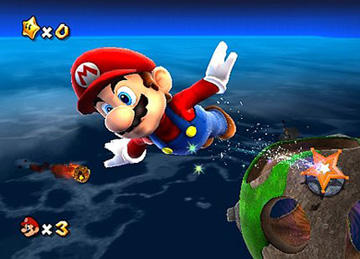 So excited! Nintendo just announced the release date for the much-anticipated Super Mario Galaxy 2 for the Wii at its Q1 Summit in San Francisco. Since Super Mario Galaxy was such a huge hit — it was the most preordered Wii software title — SMG2 is sure to be a big seller and a ton of fun.
New to the game: more tools (including new modes to get through planets) and the return of Yoshi, who can fly when he holds his breath. There are no pricing details yet, but the game will be released on May 23. Check back soon for video and more news from the Nintendo Summit.